| Age Group | Dates | Cost |
| --- | --- | --- |
| U12 and Under | July 22-July 24 (2022) | $80 |
| U13-U14 | July 22-July 24 (2022) | $95 |
| U15-U18 | July 29-July 31 (2022) | $95 |
Registration Closes Thursday July 14 at 11:59PM
When: All camp sessions will be 2 hours for 3 days in the evening/night. The exact times will be sent out once all campers are registered and we assign players to age groups.
Where: Sun Devil Turf Field, 511 S Dorsey Lane, Tempe, AZ
Camper to Staff Ratio will be a maximum of 4-1 to maximize each players growth!
Campers will receive a shirt and ASU Men's Soccer Club sponsored Drawstring bag !
The ASU Men's Soccer Club (ASUMSC) will be hosting a Youth Summer Camp this summer in late July! Give your youth the opportunity to increase their skills, connect with others, and, most importantly, have a great time playing soccer!
Our mission throughout the duration of the camp will be to help increase the core areas of soccer such as dribbling, passing, and more while also preparing youth to be more confident with the ball and with other players.
Players will have the opportunity to work with the amazing ASUMSC Coaching Staff, Coach Alejandro "Ale" Aguilar, Coach Cesar Eduardo Mexia, and Goalkeeper Coach Zeus Gonzalez.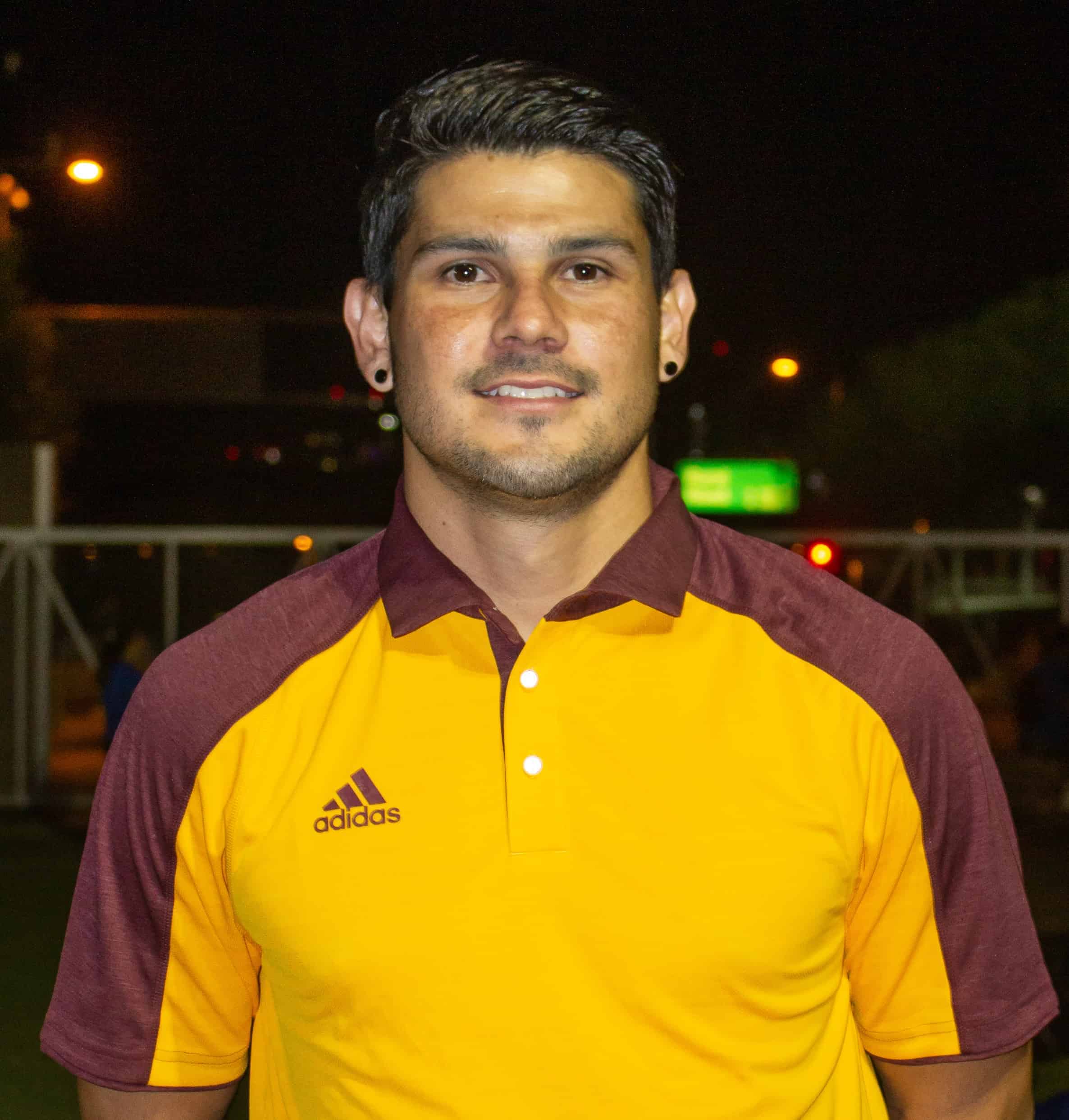 COACH ALEJANDRO "ALE" AGUILAR
Coach Ale was born in Costa Rica and represented the Costa Rica National Team in multiple national games while also playing in the MLS, USL, and Costa Rica Premier League where he won the 4x League Titles and a Copa Costa Rica during his playing!
Ale brings with him the knowledge, experience and training of the highest level as a coach AND player that we are all lucky to receive!
US Soccer & Costa Rica Federation Coaching Licensed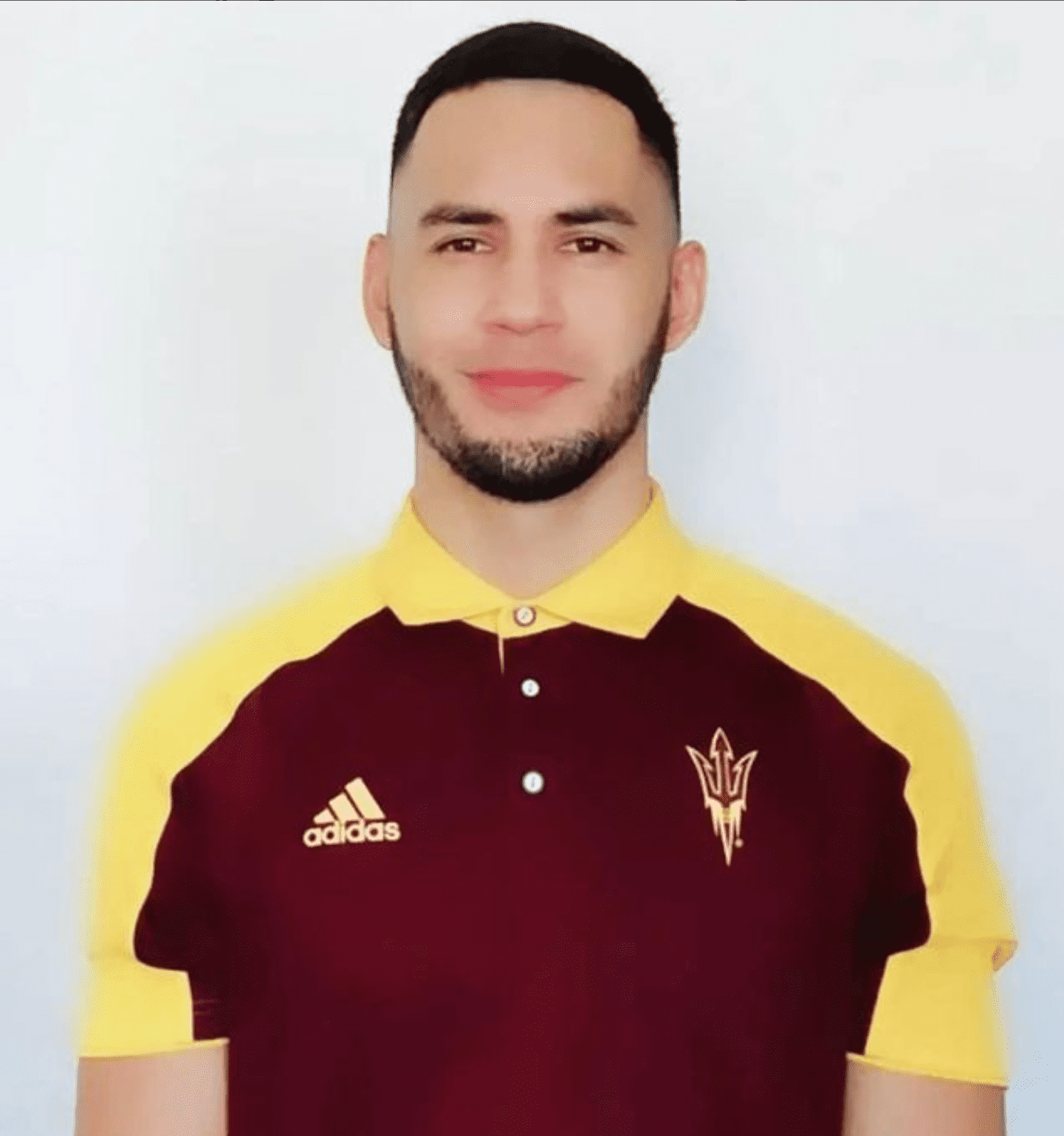 COACH CESAR EDUARDO MEXIA
Coach Cesar was born in Sonora, Mexico and played at Paradise Valley Community College where he was All-American and holds the record for most goals in a season. Coach Cesar went on to play professionally for Dorados de Sinaloa in Mexico and finished his career with FC Arizona in the NPSL, where won the golden boot and was voted top 5 player in the country for the League.
US Soccer Coaching Licensed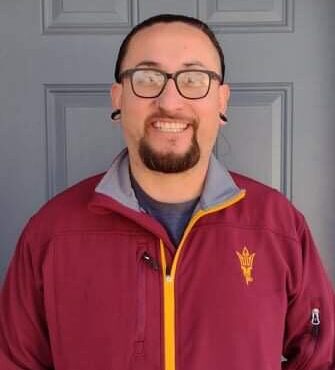 GOALKEEPER COACH ZEUS GONZALEZ
Coach Zeus was born in Mexico City,
Mexico and raised in Phoenix, Arizona. He played in the 2nd and 3rd division of Pumas UNAM '03 and also played semi-professionally indoor.
US Soccer Coaching Licensed
As coaches for the Arizona State Men's Soccer Club, they have helped lead the team to multiple high finishes in the Conference, including a Conference Championship in 2021, and solid runs into Regionals.
Throughout the program, we will maintain a player-to-staff ratio of 4 campers:1 staff member to maximize the potential for development and progression for the youth players.
Discounts: Siblings will receive a 10% discount each, and if 4 or more players from the same team signup they will each get a 10% discount! Only one discount per player. The discounts will be refunded after successful registration of participating players.
This IS NOT a recruiting(ID) camp, however, if players are committed to ASU already, they may be assessed or could have the opportunity to get to know the team.
Register today to help get your youth on the right track and helping them succeed!